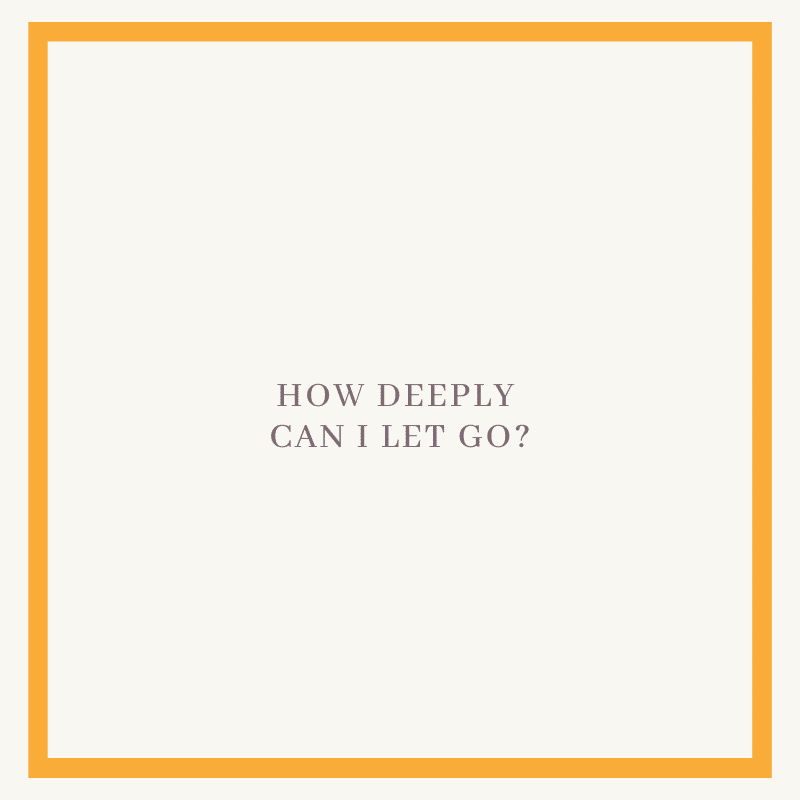 How have you been? I have been hustling away and getting ready for my upcoming yoga adventure to Sicily! I am always excited to travel, but there is always that feeling of anxiety of wanting everything to go perfectly. So, as much as I want to get there, I have been working endlessly on all the details in hopes that everything goes as smooth as possible. But, in the end, there are always things that are out of my control. So, at some point, I just need to let go and know that I have tried my best, which leads me to this week's mantra.
Before I started writing, I was not sure how this mantra would develop. Often, I keep notes of the mantras I want to share, but this week I was blank. So, I decided to do something differently and simply began to write and share the above. Then, I looked at my journal/planner and there was a little note listed for this week.
"In the end, these things matter most: How well did you love? How fully did you live? How deeply did you let go?" – Buddha
Often, the Universe gives you signs at just the right moment. I wanted to share something with you and I definitely needed a reminder to let go. Let's use Buddha's words as a reminder of all of the above, but also to Let Go! This week's mantra.
How deeply can I let go?
How deeply can I let go?
How deeply can I let go?
I hope this week's mantra resonates with you!
Xo – Laurel