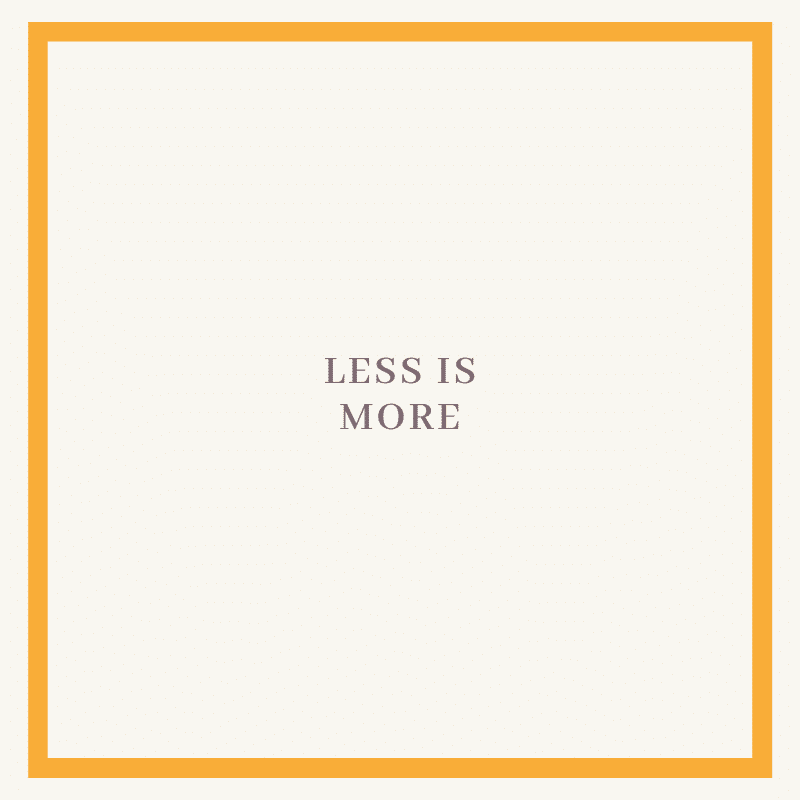 How's it going?!?! Are you as happy as I am that Spring is here?!?! It is not just about the weather, but the energy. This Spring really feels like we are truly coming out of hibernation. Well, I am ready!!
That being said, recently, I have been talking to a lot of people regarding their upcoming travel plans and a few even asked for my help designing their Italy Itineraries. Typically, I am given a wishlist of locations that are just way too much to do in one trip, especially when people only have one week-ish. After I talk with them and get them to narrow down their wishlist, we go from there. During the whole process, I always say, Less is More! I know that if there is less on the agenda, they will enjoy their vacation so much more.
After working on a few of these itineraries over the last several months, I realized my advice was a useful mantra that could be applied to so many other aspects of life. I definitely feel this way about material items. If you have ever been to my house, you probably have wondered where all the stuff is, ha. Well, I like it that way and I found it a lot less distracting when I need to work, but also when I am trying to relax. It is also a lot less to clean, hehe.
Besides material things, there are many other ways we can apply this mantra. As mentioned above, travel, but what about conversation? Often, we try to say too much and less can feel like a lot more. I am reminded of this often when I am speaking Italian. Because I do not have an unlimited vocabulary, I need to clearly communicate with less words than I would when speaking English. My communication becomes much more concise, which I am trying to apply when speaking English as well. I may not be doing the best with that application in this email, ha. One thing at a time:)
So, how can you apply this mantra to your daily life? Let's use this week's mantra to guide us.
Less is More!
Less is More!
Less is More!
I hope this mantra resonates with you and will help guide you throughout your week. See you here or out there somewhere soon!
Sending you all LOVE,
Xo – Laurel