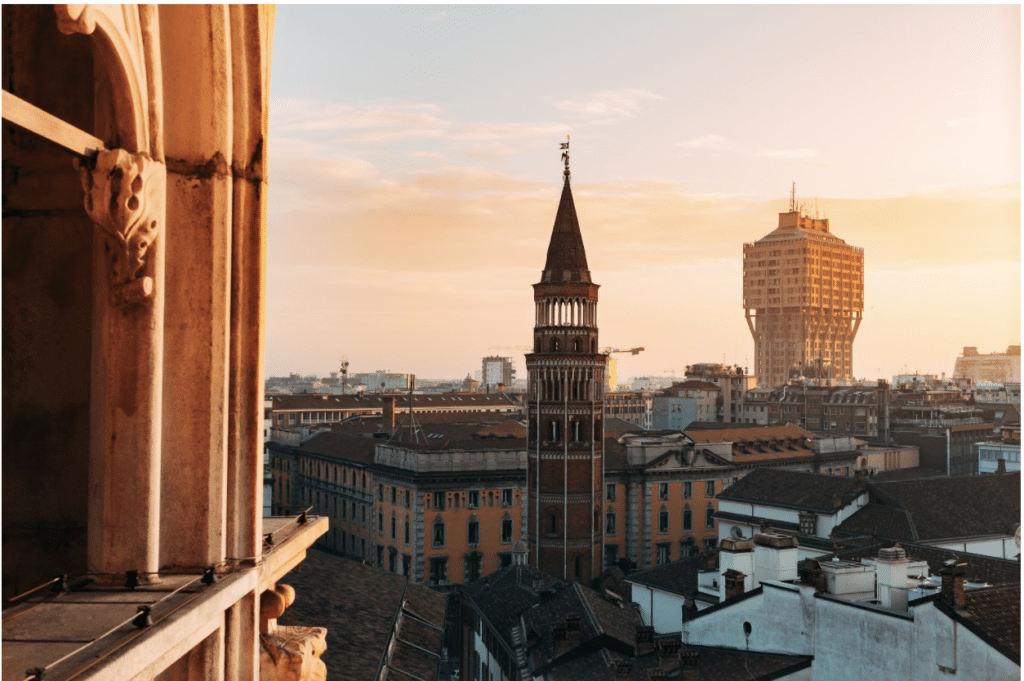 So, you touch down in a brand new city for the first time and you want to learn as much as you can about it. What's going to be your first stop? You could visit the library, but you might find too much information there. You could read about the city online, but the info that you find will only be the tip of the iceberg. In our opinion, museum hopping is the best way to learn about a new city.
Milan has several great exhibits that will teach you about the city's art, history, and culture. Remember, countless Renaissance figures either worked in Italy or were born and bred there. Trust us, museum hopping in Milan is going to be a ton of fun. This guide will show you some of our favorite venues. When you make it to Milan, be sure to stow extra bags with a luggage storage service while you take a deep dive into the city's museum scene.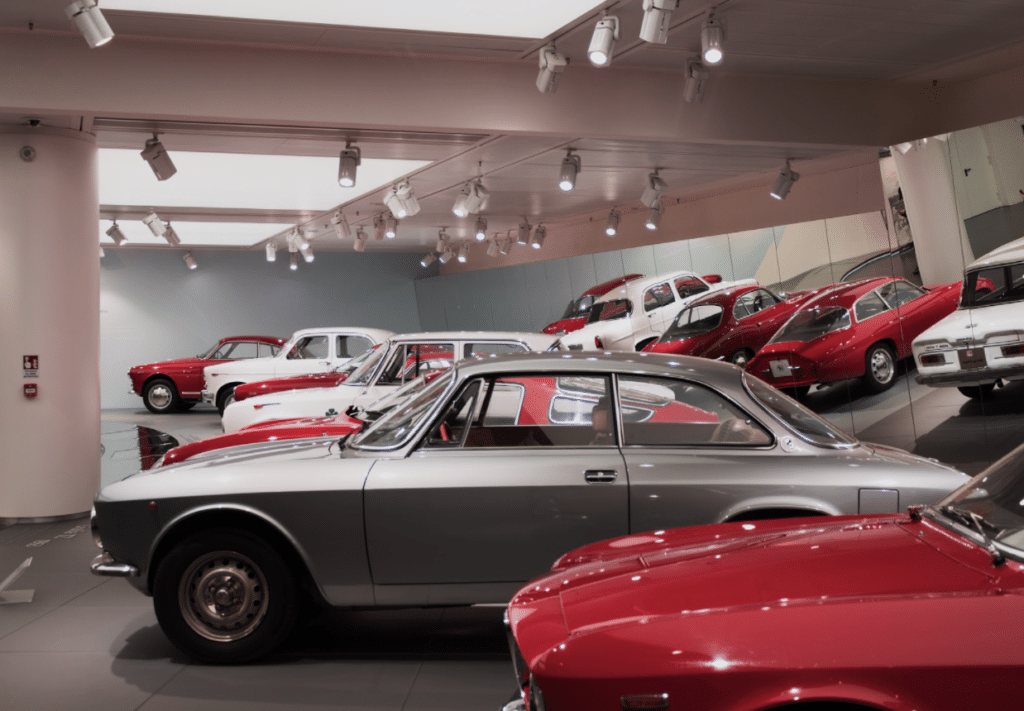 Alfa Romeo Museum
Where would the automotive industry be without Italy? Italian car manufacturers have been pioneers for as long as anyone can remember. Their passion and professionalism have changed the way people build and drive cars. Audis, Ferraris, Fiats, and Lamborghinis all hail from Italy.
However, Alfa Romeo is widely considered to be the most influential car manufacturer around. Established in 1910, Alfa Romeo has more than 100 years of history behind it. That history is displayed and preserved at the Alfa Romeo Museum. You'll find cars from every decade here, as well as the stories behind their creation. Even if you aren't a car enthusiast, the Alfa Romeo Museum is more than worth your time.
Basilica San Lorenzo Maggiore
Rome is the birthplace of the Roman Catholic Church. Makes sense, you can figure that one out just by reading their names. But the Church didn't just stay in Rome. Its influence spread all across Italy. That's why cities like Milan are filled with basilicas and cathedrals.
The Basilica San Lorenzo Maggiore holds a special place among Milan's churches. This building houses several sacred artifacts, such as its pipe organs and ancient mosaics. It's not every day that you can get this up close and personal with history. That's one of the many things that sets the Basilica San Lorenzo Maggiore apart.
Civic Archaeological Museum
Digging through the past, unearthing ancient secrets — archeology helps mankind understand where we've been and where we're possibly going. The movies always make archeology seem more… intense than it typically is. Unlike Indiana Jones, most archaeologists aren't getting chased by boulders and German soldiers regularly.
Rather, most archeologists spend their time contributing to places like the Civic Archaeological Museum. This museum preserves discoveries from bygone eras and offers tons of information about the artifacts on display. There's no need to raid any lost arks or go on a crusade. You'll find plenty of adventure at the Civic Archaeological Museum.
Leonardo3 Museum – Il Mondo di Leonardo
Italy isn't just the birthplace of the Roman Catholic Church, it was also the home of the Renaissance. Michelangelo, Donatello, Raphael — no, we're not talking about the Ninja Turtles. We're talking about some of the most influential Renaissance-era artists known to man.
This discussion wouldn't be complete without mentioning Leonardo da Vinci. The Leonardo3 Museum is dedicated to this specific Renaissance master. Many of da Vinci's inventions are on display here, like his Flying Machines and Telescopes. There are also plenty of interactive exhibits for those looking for a more hands-on experience.
Milan Natural History Museum
The field of natural history is concerned with studying and understanding the world without man's impact on it. Most natural history museums feature tons of exhibits about dinosaurs, evolution, and geographical changes that have reshaped the world we live in.
The Milan Natural History Museum has carried on that tradition since 1838. It's one of the oldest and most revered museums in the city. This building houses items you'll simply never find anywhere else. But hey, we'd expect nothing less from an institution that's been around for nearly 2 centuries.
Museo Nazionale della Scienza e della Tecnologia
The Renaissance is often thought of as a purely artistic movement. However, the Renaissance was also a period when a myriad of major scientific breakthroughs occurred. That's right, we said "a myriad". Any other word would've felt like an understatement. Places like the Museo Nazionale della Scienza e della Tecnologia wouldn't exist if those advancements didn't happen. Milan's premiere science center keeps that tradition alive by educating visitors of all ages. Interactive exhibits and hands-on workshops are just some of the attractions that make this museum unforgettable.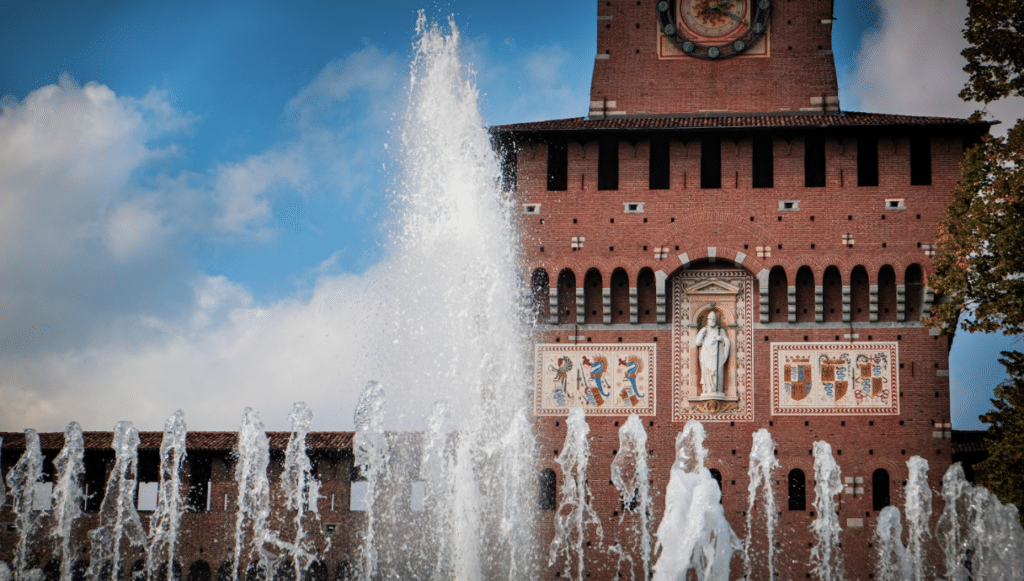 Sforzesco Castle
Oh, how the times have changed. Sforzesco Castle was built sometime in the 14th or 15th century. This was the sort of place that most folks never had the chance to admire from the inside. Francesco Sforza, the Duke of Milan, called this castle home for many years. Even after he passed away, the castle was essentially off-limits until 1862.
These days, anyone can take a tour of Sforzesco Castle if they can pay the price of admission. The castle is in marvelous condition and it actually houses several other museums within its Renaissance style walls.
Teatro alla Scala Museum
Last but not least, we end our museum hopping tour of Milan at the Museo Teatrale alla Scala. This venue is a museum dedicated to Milan's theatre scene. Many costumes and props from famous Italian plays are exhibited here.
This wonderful space is an ode to the performing arts as well as Italian culture. Then again, performing arts and Italian culture are deeply entwined with one another. We'll give you three points if you can guess which country opera originated from.
Sources
http://www.museoalfaromeo.com/en-us/Pages/MuseoStoricoAlfaRomeo.aspx
http://www.sanlorenzomaggiore.com/
http://www.museoarcheologicomilano.it/wps/portal/luogo/museoarcheologico
https://www.musement.com/us/milan/milan-natural-history-museum-tickets-8052/
http://www.museopoldipezzoli.it/