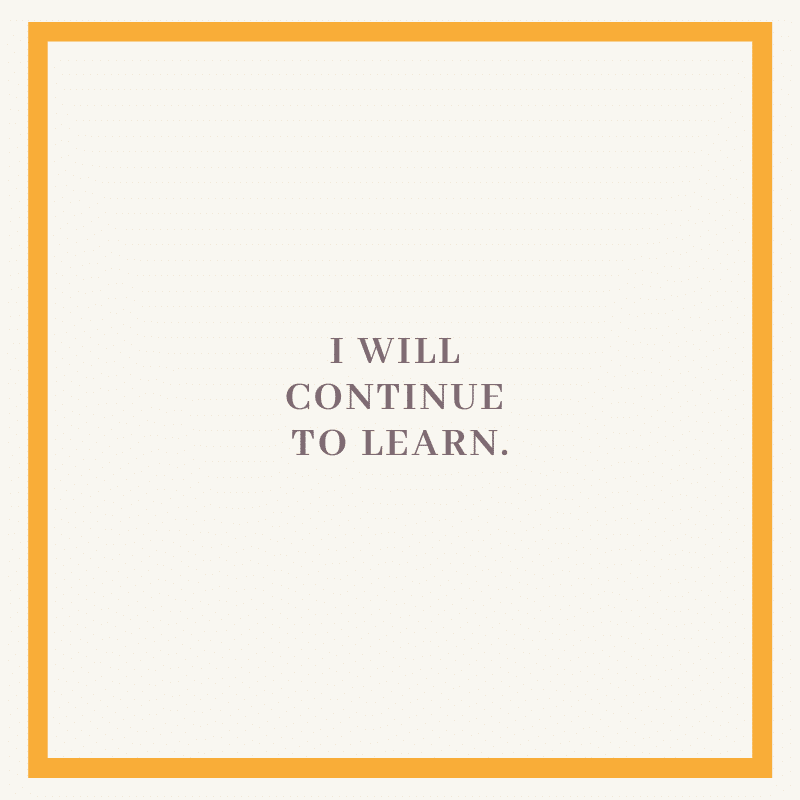 Hello there!
How are you? I have been in hibernation mode with these frigid temperatures lately, but besides that, I am moving along and getting excited for Spring. Only 41 more days to go, but who's counting?!? ha.
This week's mantra is inspired by a book that I am reading for the second time, In Other Words (In Altre Parole) by Jhumpa Lahiri. This book was recommended to me many years ago when I began studying Italian. In the book, Jhumpa poetically describes her journey through the difficult process of learning another language as well as her passion specifically for the Italian language. She not only decides to share this story, but she dedicates herself to writing the book in Italian. But, do not fret because you can still read this book even if you are unable to read Italian because the book has been translated into English. Each page is written in Italian on one side and English on the other. I love this since I can then review sentences and words I do not completely understand. Yes, four years later, there are still plenty of words that I do not know. Speaking of, there was a specific excerpt from the book that inspired this week's mantra. Don't worry, I will write it in English:)
"Every day, when I read, I find new words. Something to underline, then transfer to the notebook. It makes me think of a gardener pulling weeds. I know that my work, just like the gardener's, is ultimately folly. Something desperate. It's impossible for the gardener to control nature perfectly. In the same way it's impossible for me, no matter how intense my desire, to know every Italian word."
I read this and it really resonated with me. I know that no matter how much I study, there will always be more to learn in the Italian language. This obviously can apply to so many aspects of our life. I believe that there is so much out there that we do not know and there is so much we still can learn. So, let's use this week's mantra to guide us.
I will continue to learn.
I will continue to learn.
I will continue to learn.
I hope this mantra resonates with you and will help guide you throughout your week.
Xo – Laurel