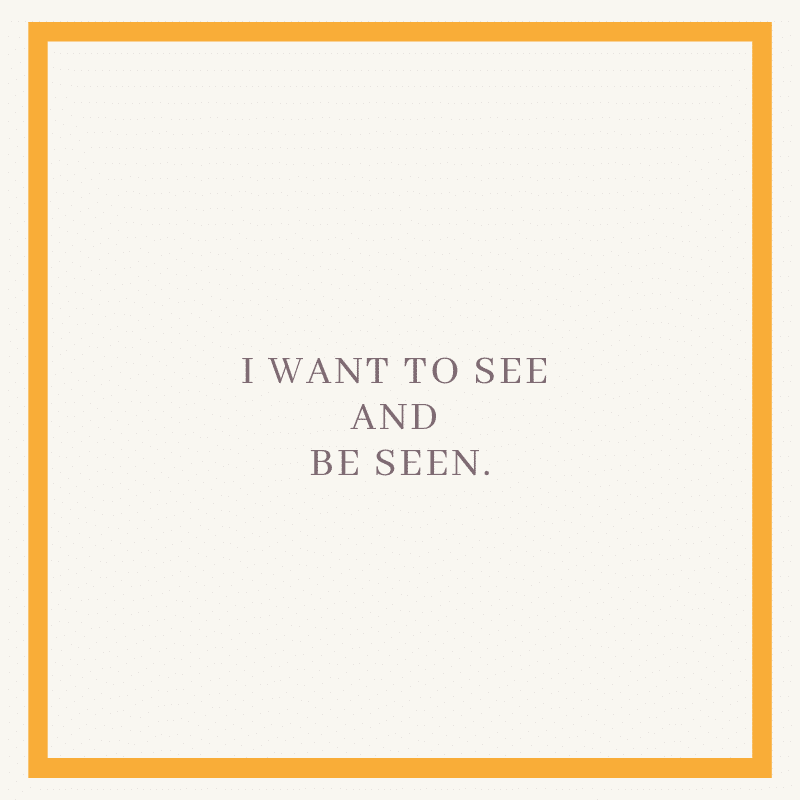 How is your September going? I just returned from Portugal and it was gorgeous! Maybe, I will share more details on that adventure next time. But, while there I finished up the book, We Begin at the End by Chris Whitaker. I loved the book and it definitely has some Where the Crawdads Sing vibes. And, if you have not read that back, please get on it!!
While reading, I came across this line that I kept reading over and over again.
"You ever think people look at you but don't really see you?"
In this world of constant social media and perceived perfection, I wonder how many people feel this way. I wonder how often we look at people, but don't really see them. I wonder how often people look at us and don't really see us. But, I guess the question is, do people really want to be seen? I believe they do, but I also believe they want to show you a version of themselves that they think you will like. I wonder what kind of world we would live in, if we showed our true selves and we appreciated people for their true selves. Hmm.. there is a lot to ponder this week, but I hope you will take a few moments to do so. Let's use this week's mantra to guide us.
I want to see and be seen.
I want to see and be seen.
I want to see and be seen.
As mentioned last time, my mantras will be consistently inconsistent, but I will do my best to keep sharing. I leave for Greece next week and I am sure I will find some inspiration amongst the sea, sand and sun.
Sending you all LOVE, XO Laurel